Flexible accommodation in complete homes
Flexible accommodation in complete homes
As an accommodation provider, we have developed a unique concept. We accommodate flex workers in fully-equipped homes, and are also responsible for all management. Companies rent our homes to accommodate staff, and pay an all-inclusive fee for temporary accommodation. The notice period is one week, which gives ultimate flexibility.
Because we let out managed accommodation, and because we are responsible for this management, our staff have access to the property at all times for inspection. This means that the homes comply with the standards of the Foundation for Flexible Living Standards(Stichting Normering Flexwonen, SNF) as a minimum. They are comfortable homes to live in, with a living room, kitchen, sanitary facilities and 1-person or 2-person bedrooms. The homes are also provided with WiFi.
The property management consists of:
Weekly or fortnightly inspection of the homes
Multilingual house rules in every home
Night registration
Complaint registration
24/7 availability in emergencies

As an independent party, we strive to take account of all stakeholders.
Relations with neighbours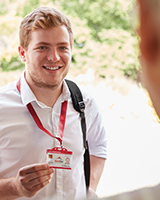 As a local resident, if migrant workers are accommodated in your neighbourhood, you may have questions. This is why communication with you as a local resident is very important to us. We are always happy to answer questions or remarks.
Partnership with government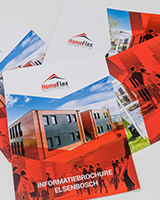 The increasing demand for accommodation for flex workers requires an appropriate solution. In your municipality, the demand for accommodation for migrants may also increase in the coming years. Would you like to know what our role in the overall picture can be? Please talk to us to find out more.
HomeFlex is SNF certified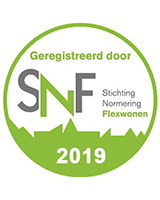 Our homes comply with the guidelines of the Foundation for Flexible Living Standards (Stichting Normering Flexwonen, SNF) as a minimum. We inspect our homes every fortnight for compliance with the house rules, fire safety, hygiene, sanitary facilities and kitchen facilities.
Questions?
Do you have any questions about our concept? Then please contact us without obligation. We would be happy to give you more information.